ARE YOU LOOKING FOR AN INJECTION COMPANY TO MANUFACTURE YOUR PRODUCTS?
DO YOU HAVE AN INVENTION OR IDEA FOR A PLASTIC PRODUCT, AND DON'T KNOW HOW TO PROCEED?
DO YOU NEED ASSISTANCE WITH REDESIGNING OR OPTIMISING AN EXISTING PRODUCT?
DO YOU CURRENTLY MANUFACTURE ARTICLES IN METAL OR OTHER MATERIALS, AND NEED A MORE COST EFFECTIVE ALTERNATIVE?
What our company offers
Palamino Plastics offers a comprehensive service for project & mould design, custom injection moulding, sub-assembly & packing and we also manufacture our own range of products.
With 40+ years' experience in the plastic manufacturing industry, we manage projects from the concept or prototype stage through to mass production. We manage projects in the most cost effective way relative to the product parameters.
We have the capabilities to mould small to large products with a range of 12 moulding machines. We also carry out in-house sub-assemblies and other operations eliminating any additional handling costs to our customers when such operations are required.
We service Sydney, Brisbane & the Gold Coast, Adelaide, Melbourne, Perth, Darwin & Canberra.
Recent Projects

Flue & Roof Cowl
A high impact Flue and Roof Cowl used in the construction/building industry typically for the ventilation of moist air from bathrooms, laundry's and domestic kitchens but can also be used for relief air applications. It is aesthetically pleasing, durable, long lasting and very easy to install. The performance range suits domestic ventilation applications.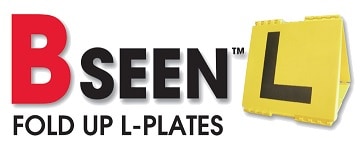 BSeen Fold Up L-Plates
The BSEEN L-Plate is an ingenious tent-shaped plate that attaches to the steel roof of a vehicle with a magnetic base. It is highly visible and can be clearly seen from front and rear. BSEEN L-Plates were introduced to the market in 2010 with the key element of the design being awarded a patent. They have been enthusiastically welcomed by learner drivers, their parents and driving instructors.

Ezy-Fix Clip Shadecloth & Fabric Fastener
Ezy-Fix Clip™ is the classic invention of necessity. The idea came from two Shade Structure and Farming Contractors who were tired of the laborious, costly and time consuming methods of affixing shade cloth. They were tired of the wasted time having to replace torn or overstretched shade cloth due to shoddy finishes. So, through many field testing ideas, changes and pre-market testing, we now bring to you, this unique clip system Ezy-Fix Clip™. But our clip goes one further, it is not just for shade cloth, it is a multi-functional and universal professional fastening system. Ezy-Fix Clip™ is conveniently packed for a range of domestic and commercial uses and all packs come with instructions.
OUR CLIENTS
We are proud to work with some great businesses